As TM&S is a Business for Development model, our funds come from the sale of our Create Health Naturally books.
We are constantly generating new material to meet changing needs.
Products available from Create Health Naturally include:
Shelly Shines Activity Book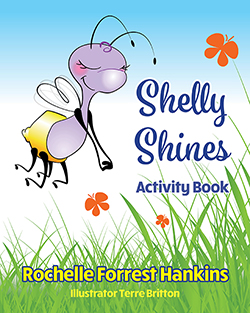 It's an Adventure! The Shelly Shines Activity Book takes children through a learning adventure. Each lesson teaches important concepts that help children grow in the areas of sharing and caring. The workbook lays out lessons, activities, and even has space for children to reflect on what they've learned and how positive it makes them feel. Learning can be fun!

Purchase
Shelly and the Circle of Light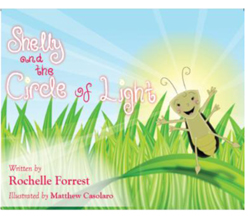 This is two-fold.
There are two books, one for children and one for young adults, and a workbook for teachers and workshop facilitators.
Here is a message we received from India:
"Ohh to be honest..i am so blessed

i must share this to you…i had shown your book to a child..unable to go to school regularly due to her family's financial condition..after seeing the pictures in your book..i had seen a big difference in her face..wow that moment ..that very moment..you had win her heart..that child hold your book most of the time..i saw that…You gave that joy to that child…:) I must thank you..for your contribution..your contribution brings a smile on her face..thats the real touch..no one can give this happiness..I enjoyed that moment..Need more from you.."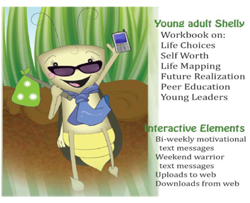 The essence of Shelly and the Circle of Light is to teach each person the value of their own lives and to celebrate the inter-connectivity of all of us.
Shelly teaches that we are the same in many ways, yet we are unique and special in our own way.
She teaches us that we all have Time, Treasure, and Talent.  She helps us identify these things that make us unique and then shows us how we can use those 3-T's to make our lives, homes, and communities more joyful and better.
Reignite Your Inner Light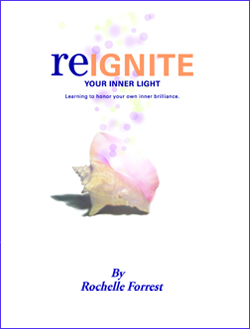 A comprehensive workbook for adults to:
Stop existing and start living
Recognize Health and Happiness as Light (HALT) in their lives
Learn how to use the HALT strategy to identify areas in our lives where running has led to burnout
Learn the value of taking time out to avoid burnout
Provide concrete and doable techniques to maintain health and happiness
Determine how to identify roles, activities and practices that help rekindle a zest for life.